Via Buckeye State Blog, this remix from Ken Blackwell's performance at the last gubernatorial debate, done as an "interview". As Staff at BSB notes

The reason a candidate should never utter the words NAMBLA ought to have been clear, but just in case that lesson hasn't been learned, a reader passes this along

As someone noted in the comments at Buckeye State Blog, "That has Daily Show potential written all over it. Classic."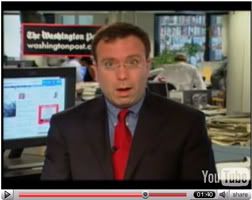 To help peak your interest, it ends with:
Disclaimer: This video is intended purely as satire.
It is highly unlikely that Ken Blackwell supports Man Boy Love...
...on demand
In other news, Ken Blackwell was
unendorsed
by the Republican-leaning Findlay courier.
Both Blackwell and Strickland have campaigned as religious people. Blackwell is an evangelical Christian and Strickland an ordained Methodist minister. The Monday debate showed which one has a greater understanding of Christian conduct.
Alternate link for comments