I was trying to come up with some ideas for the Cafe Press Anti-Valentine's Day contest. I was going to try to come up with a design using these cherubs, and the caption below was suggested by Demetrius. It's not exactly anti-Valentine, but I thought it was cute, so I made the design.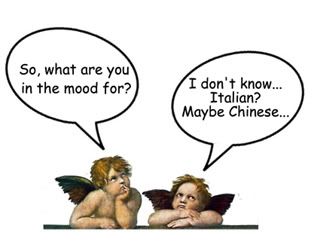 Talk amongst yourselves. We're going to watch some of the second
Pirates of the Caribbean
movie, and enjoy some of the birthday cake Demetrius made for me. Catch you all a little later.
Alternate link for comments